Replace
Management Reporter
(or FRx) With Excel
using ActivReporter for Microsoft Dynamics GP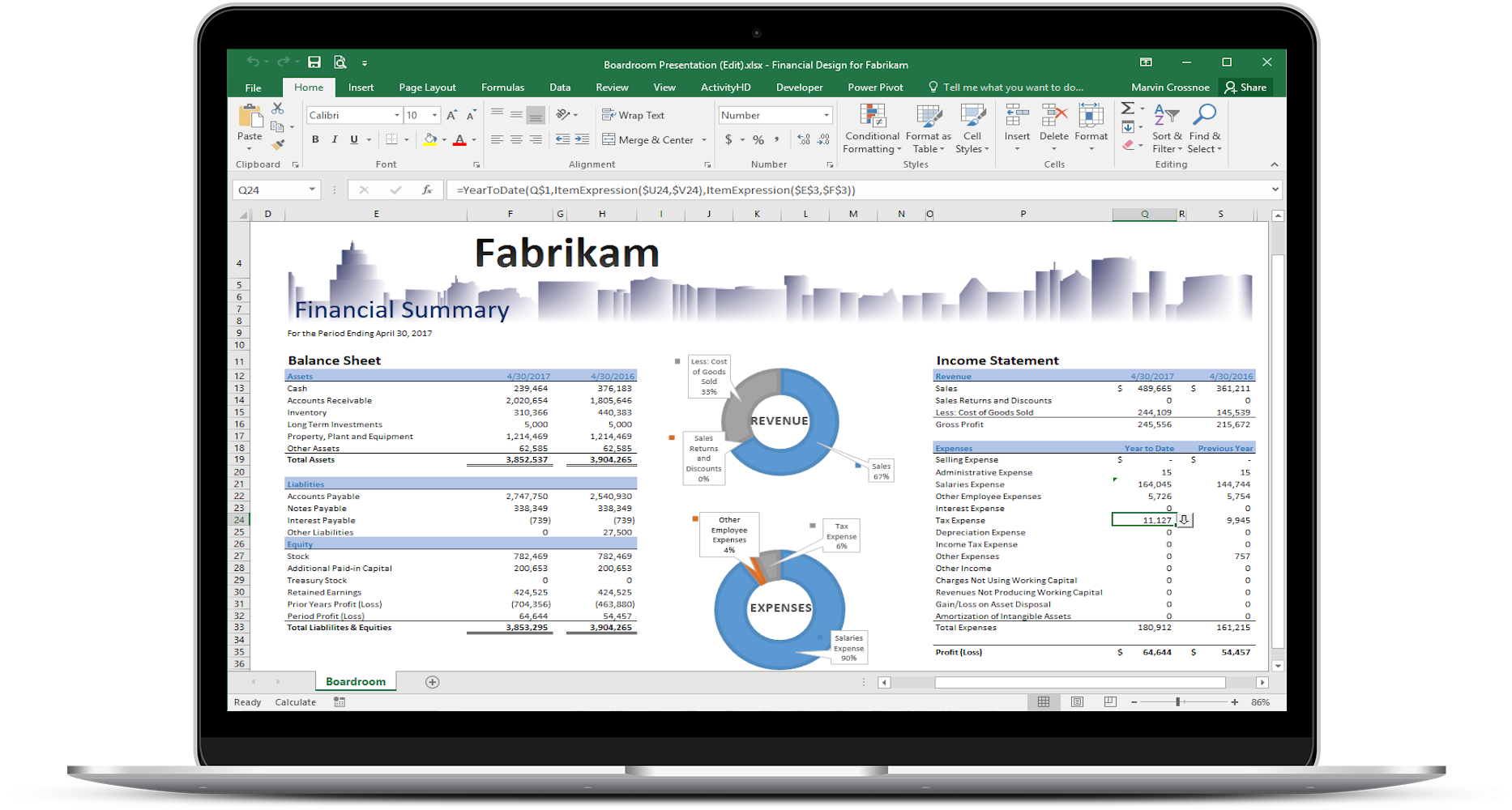 ActivReporter is an Excel-based financial reporting tool that gives insight into your Dynamics GP data. Create financial reports in native Excel with complete drilldown to the underlying detail and drillback to Dynamics GP. It is a "budget friendly" replacement for Management Reporter or FRx.
Comparative Analysis of Reporting Tools
Download our whitepaper to see a full analysis of the feature differences between ActivReporter and Management Reporter.
Excel-Based Financial Reporting & Data Analysis
Quickly create all financial statements in Microsoft Excel. ActivReporter allows you to drill down into any financial amount, and then drill back to Dynamics GP and the source document.
Activ Trial Balance
Enhance daily activity by being able to see your financial data like never before. The Activ Trial Balance is a real-time view into all your financial numbers with drilldown and drillback capabilities.
Superfast SmartList-Like Data Visualization
ActivReporter displays data onscreen in SmartList-like format. Create filters to view important financial data. Then view that data quickly and in real-time. ActivReporter will render to the screen 50,000+ detail records/sec.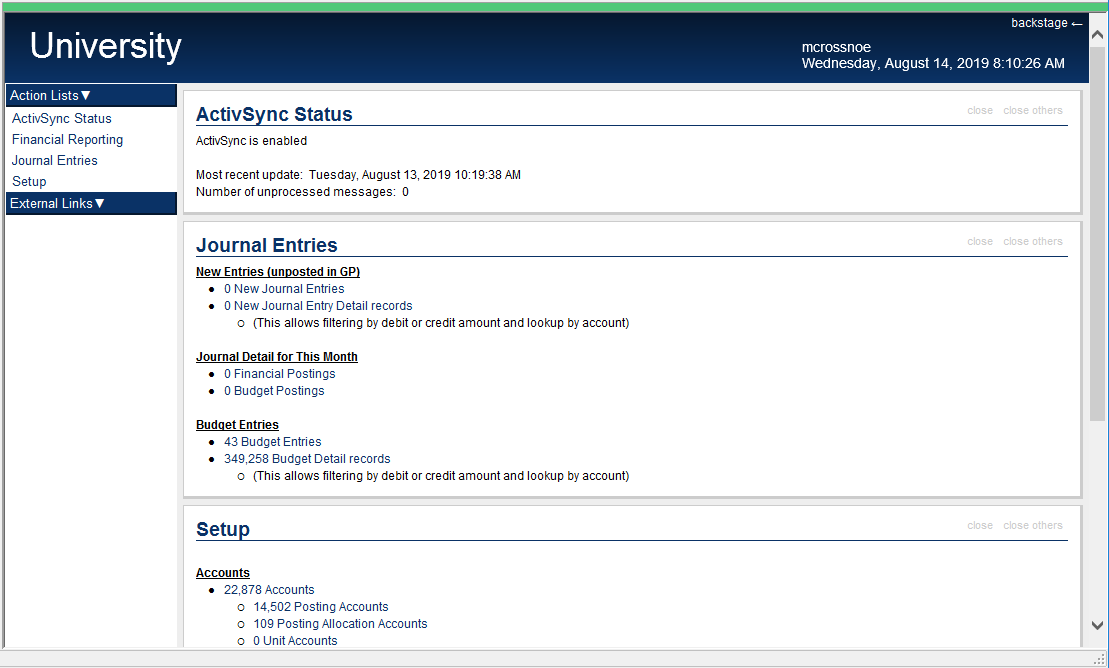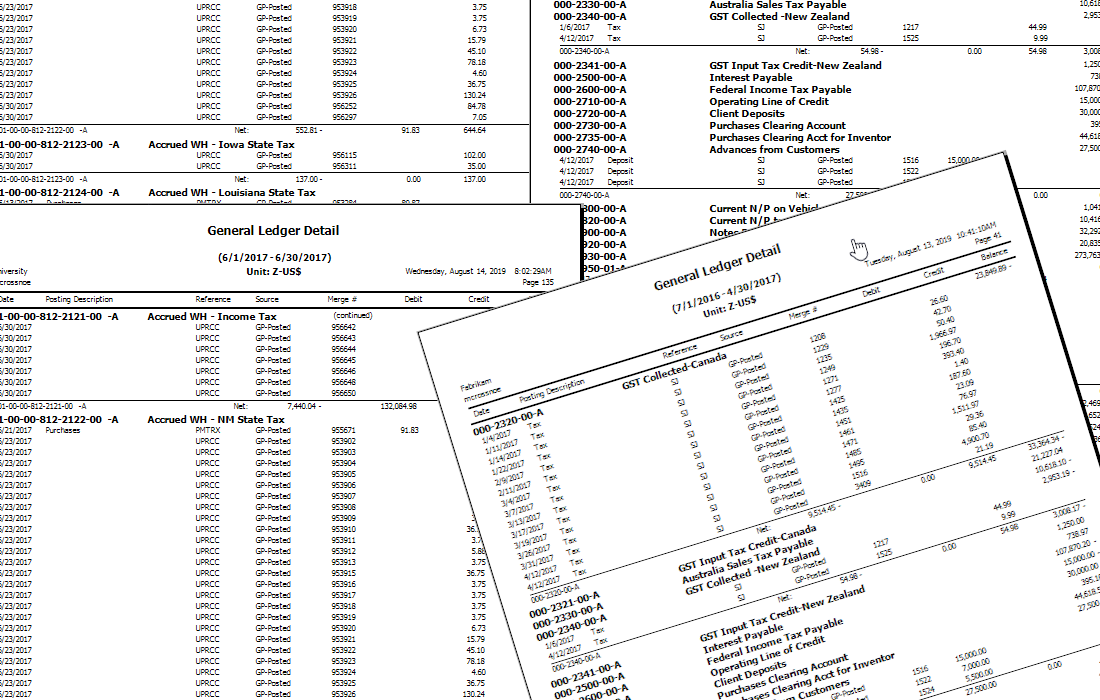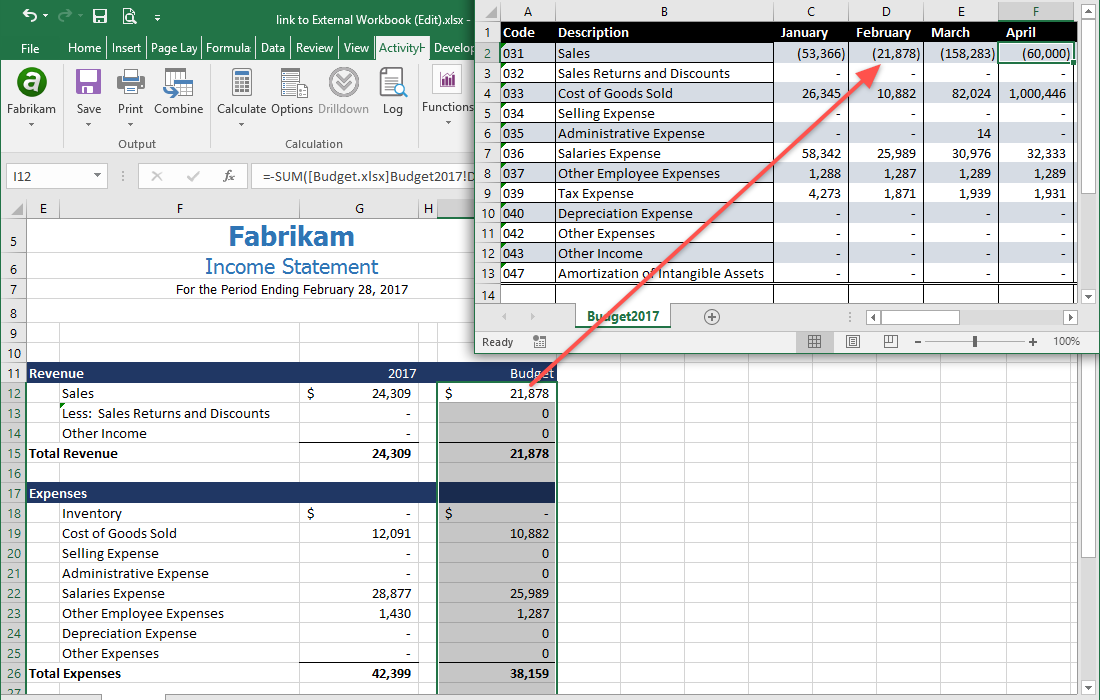 Dashboard
Review the health of the ActivReporter system through the dashboard. The dashboard is "Activ" and all items are hot-keys to the detail items.
Reports
In addition to the financial statements in Excel, ActivReporter allows you to print various reports directly from the ActivReporter database. The Trial Balance Comparison report delineates any differences in ActivReporter and Dynamics GP systems. The General Ledger Detail report will depict any set of chart of accounts and the detail postings to these accounts.
Link to External Spreadsheets
ActivReporter Excel workbooks can link to external data with ease. Here is an example of linking a workbook to a budget workbook. Any change in the budget workbook will register in the ActivReporter workbook.
Pivot Tables
You can incorporate ActivReporter financial functions into any workbook. Then, use these numbers as you create associated pivot tables.
Additional Features
ActivReporter is very fast!
Store Excel financial designs in database with full security protection and recall of all previous versions
Define calendars (reporting periods) in addition to the Dynamics GP fiscal calendar
Multiple budgets in single year on any financial design
Full security model with user authentication by Active Directory
No "report generation" phase in ActivReporter. Immediate gratification!
Multicurrency support
Power BI support (OData feed)
Ad hoc spreadsheet reporting
More than 50 Excel functions to extract financial data, descriptions and company information from the Dynamics GP database
Missing/duplicate chart of accounts analysis
Output finished reports to protected Excel workbooks, pdf files, or hard copy print
Reporting trees
Interested in ActivReporter?
"Our company needed a reporting tool to replace Management Reporter. After spending weeks with another vendor and having no viewable reports, we turned to ActivReporter by AccountingWare. Using ActivReporter we were able to recreate our entire reporting package within a few days."
"I came across ActivReporter last October at Summit. I was so impressed with the product that as soon as I got back, I started calling my clients. My clients who watched the demo decided to go with ActivReporter as an alternative to Management Reporter before the demo was complete. ActivReporter has cut the reporting time from days to hours."
"Our company wished to move away from the complex design features of Management Reporter and ActivReporter has been a welcome upgrade. We especially like the familiarity of excel-based reports, as well as the ability to quickly update and publish financial statements. A feature that is especially helpful in producing consolidated financial statements for our company is the simple ability to build reports from multiple Dynamics databases. We are very pleased with our move to ActivReporter."
Laura H.
Controller
Real Estate Industry
Frequently Asked Questions
An ActivReporter License Unit costs $70 per month with a one-time initial setup fee of $1,000. One License Unit can be used for up to 10 Dynamics GP databases with unlimited users, and includes installation assistance and 4 hours of online training. For more than 10 company databases, additional License Units must be purchased. For more information about ActivReporter License Units, click here.
ActivReporter will work with any hosted environment that is based on terminal services (or Citrix). For performance reasons, we do not support a browser-based installation.
Yes. ActivReporter does not rely on the BBF entries generated at year-end closing. Thus, you can create financial designs that are accurate whether or not the prior year has been closed.
Yes. The ActivReporter "automation engine" (AAS) can be programmed to send any report to any person at any time. This does require scripting of the system and is not a native "out of the box" feature. You can also set up scheduled reports by using the Task Scheduler in coordination with AAS scripts. AccountingWare or your Dynamics GP partner can assist in setting this up.
An Activ Trial Balance is a revolutionary, new way to view a trial balance showing any financial amount in real time. Information is instant and there is no "refresh" required. In addition, you can drilldown and drillback from the data just like in Excel based financial designs. Sound too good to be true? Sign up for a demo and let us show you this groundbreaking new feature.
Absolutely! There is a BOT (part of the ActivReporter Automation system) that will extract Management Reporter row definitions and create ActivReporter rollups. AccountingWare or your Dynamics GP partner can assist.
Absolutely. AccountingWare can be contracted to supply these design resources. Your Dynamics GP partner can also assist.
Ready to see what ActivReporter can do for you?