AccountingWare Integrations
Workforce Management Software
Pair SwipeClock with ActivityHD for efficient workforce management
ActivityHD has created an integration with ApplicantStack™, TimeWorksPlus™, and TimeSimplicty™ by SwipeClock. Enjoy all the benefits of precise recruiting, onboarding, time keeping, scheduling, and advanced payroll. TimeWorksPlus™ makes time tracking simpler by allowing employees to log time on their mobile devices, computers, or a plug-and-play TimeWorksPlus™ time clock. Eliminate the clutter of manual time sheets with integration directly with payroll.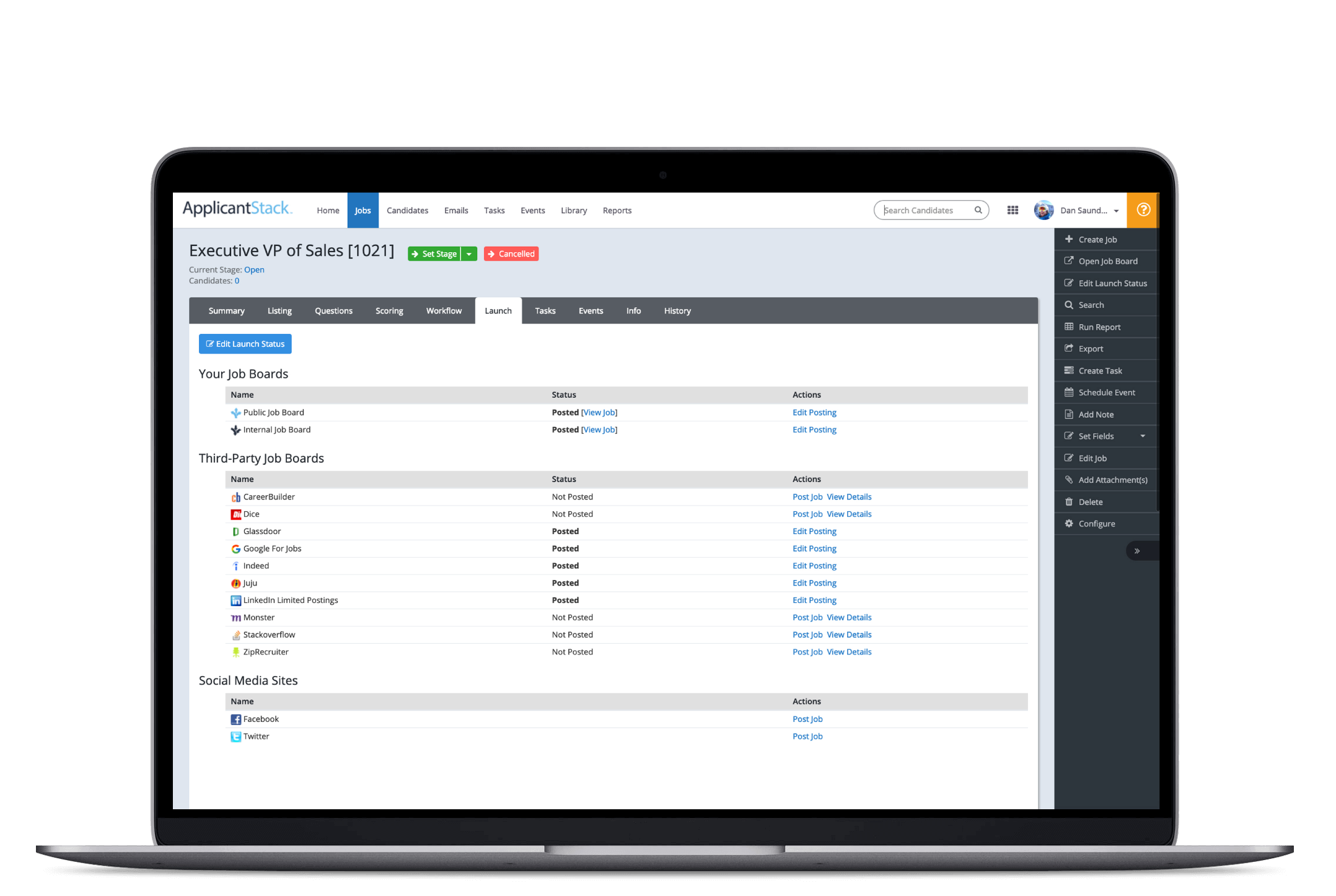 Applicant Tracking Made Easy
ApplicantStack helps you attract high-quality candidates, keep candidates engaged, make an informed selection, and increase productivity by eliminating manual recruiting tasks. You can source, qualify, and hire the best talent using customized workflows to match your current hiring process.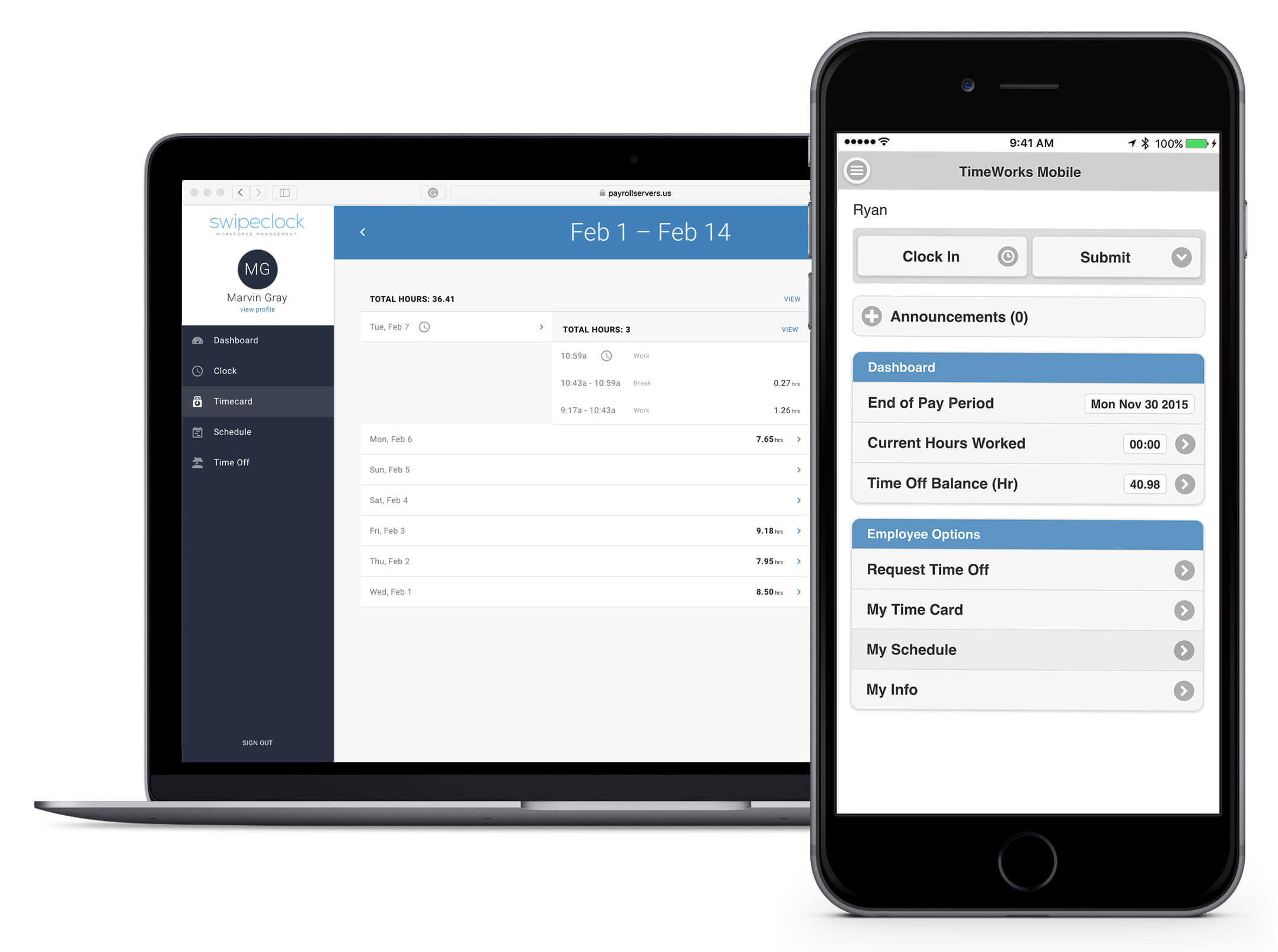 Time Tracking Wherever You Go
Empower employees by allowing them to clock in from anywhere with Pinpoint GPS or a special TimeWorksPlus Clock.
Employees can use TimeWorksMobile to manage their timecards, view schedules, and fill out their hours worked from their smart device.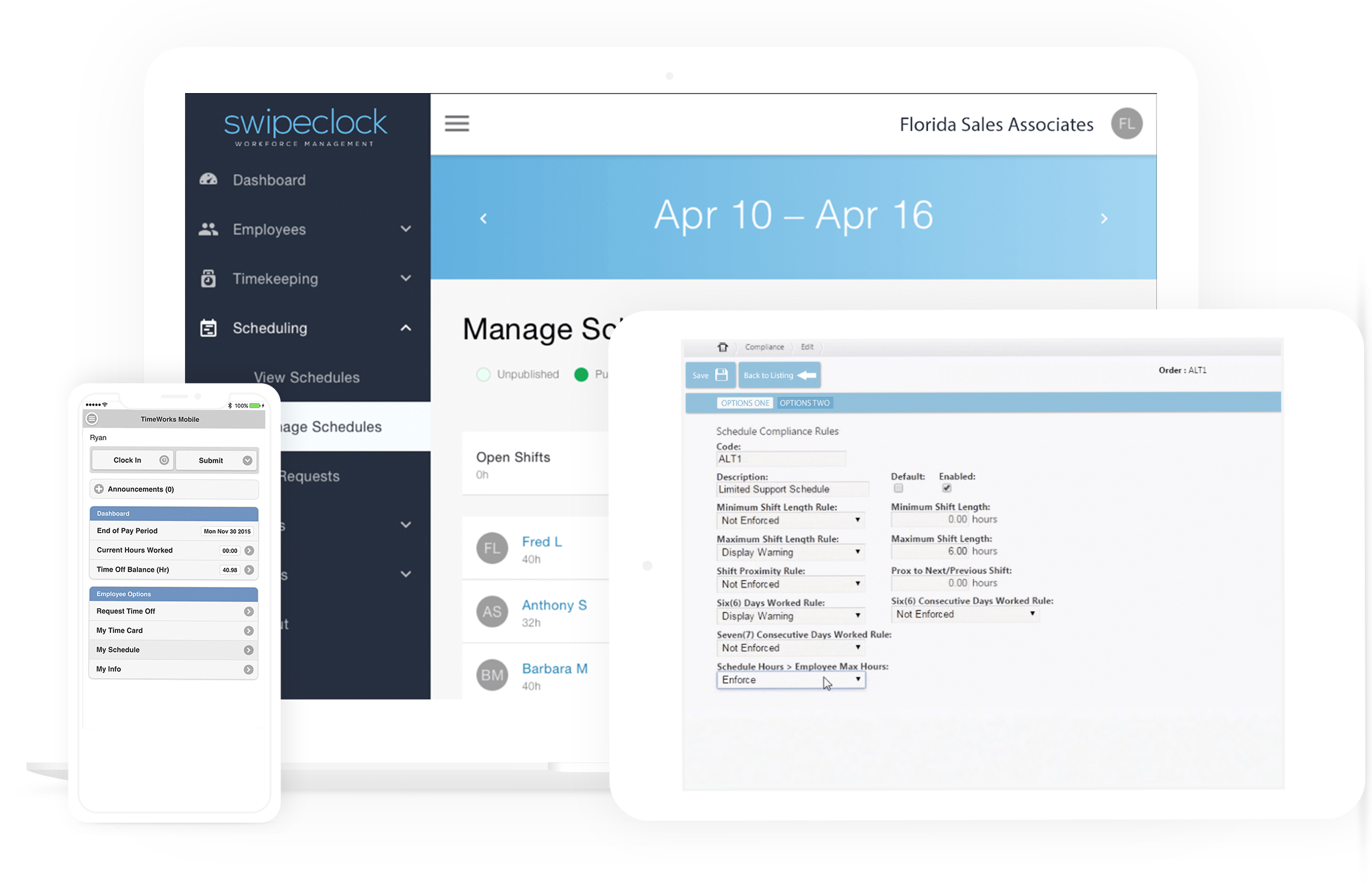 Drag and Drop Scheduling
Easily build schedules while viewing which employees have requested time off and which have already worked a certain number of hours.
Receive notifications on shift absence requests and easily see who is available to fill the open slots.
Ready to see what SwipeClock can do for you?